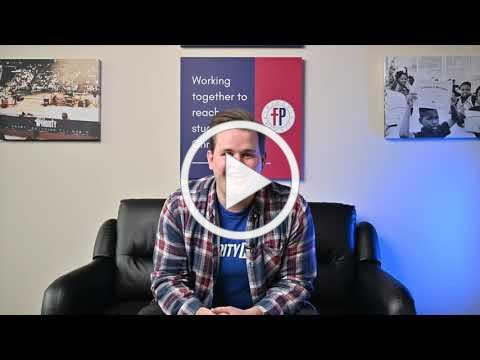 Today is the day! Will you participate in GivingTuesday and help us bring hope to a student who desperately needs to hear the Good News of Jesus Christ? Please partner with us and be a part of a global celebration of a new tradition of generosity!
Our 32 year history shows us that for every $10 given to First Priority we are able to share Gospel Hope with a student on the public school campus. We do this by empowering Christian students to share Jesus with their peers and friends at school. Will you help us reach more kids and teens than ever before? We are counting on people like you who understand how important it is that every last student has this opportunity to hear and respond to the Gospel before they enter adulthood.
This is an especially important time to give to First Priority… Some friends of First Priority have gotten together to challenge the ministry to raise $100,000 from now until the end of the year, and they will match every penny donated! Will you consider giving a gift for our year-end Victory Matching Challenge and help reach more students with the Gospel?
We hope you will get involved!
Please pray about a gift and give online. A gift in any amount will be instantly doubled for twice the joy, twice the hope and twice the love to a student who so desperately needs to hear the Good News of Jesus Christ!
Become a Fundraiser! Start a fundraising page and share our GivingTuesday information with your friend groups and/or church family through social media or other informational channels. The process to setup your page is SO easy! Click "Become A Fundraiser," and create an account. Then create a fundraising goal amount, a headline for your campaign, and share to your social media; it's that simple!
After you have given, please tell everyone you can about how you are giving and invite them to do the same. Be sure to use hashtags: #GivingTuesday & #HopeofChrist in your posts!
Follow and connect with us on social media: @FirstPriorityAL