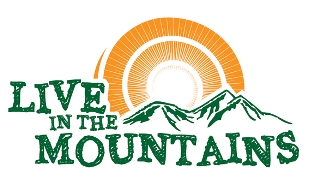 First Priority is gearing up for Live in the Mountains 2010! We had an incredible time last year being encouraged, challenged and strengthened by some of the most effective ministers of our day. We are looking forward to another conference filled with life-changing worship and teaching sessions.
This year's theme is "Sola Scriptura" – By Scripture Alone. "Sola Scriptura – here I stand I can do no other" focuses on 2 Timothy 3:14-17; we know and study God through experiencing scripture. John Calvin said, "This is the principle which distinguishes our religion from all others, that we know that God hath spoken to us, and are fully convinced that the prophets did not speak at their own suggestion, but that, being organs of the Holy Spirit, they only uttered what they had been commissioned from heaven to declare."

There is a desperate need for us to experience scripture. We hope that you will join us for Live in the Mountain 2010 as we study God and grow closer to Him through experiencing scripture. We will be challenged to awaken students to a new perspective and reality – God's.
The line-up for this year's conference includes: Pocket Full of Rocks who will lead our worship; Rush of Foolswill be in concert; and prominent communicators of God's word Dr. Jay Strack, Dave Edwards and David Nasser will be our featured speakers during our five worship sessions.
Live in the Mountains will be held at the Smokey Mountain Convention Center in Pigeon Forge, Tenn., Dec. 27-30, 2010. Pricing is as low as $119 per person (includes lodging)! We hope you will plan to attend! Please visitwww.liveinthemountians.org for more information and the latest news. We hope you will join us as we experience God through Scripture Alone.
Three Nights, Five Worship Sessions
Chalets Available
Registration Begins August 1st
For more information about our featured speakers and bands, please click on the links below.
Click here to preview highlights from Live in the Mountains 2009
Click here to preview pictures from Live in the Mountains 2009